BARILLA INSIEME DAY
BEYOND OUR PLATES
BERLIN - 6TH JUNE 2019
12. - 23. PM
ITALIAN EMBASSY
TIERGARTENSRT. 22
10785 BERLIN
BEYOND OUR PLATES
Barilla has been making pasta for four generations. For us, food is not just food for function's sake. It is about enjoyment, connection, energy, well-being and respect for both humanity and the earth. As a family-owned, leading global food company, we believe it is imperative to advocate, promote and defend these values and commit to caring for people and the environment. We call this value-system "Good for You, Good for the Planet" and it is incorporated into everything we do and how we operate every day.

Barilla's philosophy is based on the Mediterranean lifestyle, which celebrates simple, honest goodness and careful balance in all things. So we share only the food we would choose to nourish our own children. We treat the planet like it's our own backyard. We look for chances to make life better for our neighborhoods. And most of all, we take care of each other.
Therefore, we commit to:
Providing the kind of food we'd feed our own family—good, safe, and nutritionally-balanced products in line with the Mediterranean Diet (GOOD FOR YOU);

Promoting sourcing and production practices that treat our planet like our own backyard, by acting responsibly and sustainably throughout our supply chain (GOOD FOR THE PLANET);

Inspiring, empowering, and supporting the communities that make up our most immediate family, through nutrition education and by bringing nutritious options to those in need (GOOD FOR COMMUNITIES).
"The most exciting challenge facing our Company is the ability to continually improve in all of our activities. What is at stake is the sustainability of our growth, our future, the future of our children."

— Guido, Luca and Paolo Barilla
What is Barilla Insieme Day?
After stops in Paris, Chicago, and Singapore, Barilla Insieme Day is coming to Berlin! At the 11th edition of our annual idea exchange in the German capital, we would like to discuss sustainability and nutrition with international experts.

The Italian word insieme means 'together' and only together we can develop solutions for global challenges such as climate change, healthier diets, and a more sustainable way of doing business. As a global food business leader, we are compelled to understand these issues in order to help the people and communities we serve and fulfill our role as a global citizen.

Our brand Wasa is a leading example. Kicking off an inspiring day that brings together key stakeholders from the world of business, science, politics, NGOs and media, we will announce a new bold initiative to revolutionize the way we produce food. In the following program of insightful talks and panel discussions, we look forward to hearing from an eclectic cast of innovators. Enrich the day with your opinion!

In the evening, we will reveal the next chapter of the Barilla brand. Be inspired by the Mediterranean cuisine and the Italian lifestyle. The night will be full of highlights and surprises, not to be missed.

"We believe we can fulfill our responsibility only through open collaborations with many other actors; we consider ourselves a company 'open to stakeholders' and we are keen to receive suggestions and set many collaborations to improve our path."

— Claudio Colzani, CEO
What we'll act on
As the global population increases, so do the struggles to increase food production – safely, sustainably and transparently. Access to healthy, fresh and whole foods is a widespread challenge, affecting communities across globe. Innovative solutions to food access issues are growing - particularly in urban areas that are far separated from farms or any hint of agricultural production. And while food access issues are becoming more prevalent, we are also in an era of boundless information and options, where transparency is of increasing importance to consumers. Knowing where your food has come from, how it was produced, who produced it and what the food and/or packaging contains is now considered standard. Everyone from government agencies, to businesses, to farmers, to NGOs are more accountable than ever before. All to answer: how do we improve our food systems?

"Give people food you would give to your own children."

- Pietro Barilla
STEPPING UP FOR THE PLANET
Renate Künast - Member of the German Parliament, Federal Minister for consumer protection, nutrition and agriculture
Renate Künast is a German politician of Alliance '90/The Greens and member of the German Parliament. She was the top candidate of Berlins Green Party for the German Parliament elections 2013 and from 2014 - 2017 Chairwoman of the Committee for Legal Affairs and Consumer Protection in the 18th German Parliament. She has been a member of the elected 19th Parliament since September 2017.
Felix Finkbeiner - Founder of Plant-for-the-Planet
As 4-grader, Felix Finkbeiner founded the student initiative Plant-for-the-Planet. At the age of 13, he addressed the UN General Assembly and called on all people to plant 1,000 billion trees together. Trees have an immediate effect and give people time to solve the climate crisis. Felix inspired 75,000 students in 71 countries to give lectures in Academies, as he does. The British Guardian named him one of the 20 Green Giants, the magazine FOCUS one of the 100 most influential Germans and the Federal President awarded him the Federal Cross of Merit.
Janine Steeger - Lead host of the day, former TV Journalist and Moderator
Janine Steeger, lead host of Barilla Insieme Day 2019, was one of RTL's main faces until 2015 and presented her own TV shows. Then she quit her former dream job to dedicate herself professionally to her core themes of sustainability and environmental protection. Janine Steeger moderates events, conferences and panel discussions in this field and also works as a speaker to inspire people to a FUTURELIFESTYLE.
Alfred Ritter - Chairman of the Advisory Board of Alfred Ritter GmbH & Co. KG
Alfred Theodor Ritter is a German entrepreneur. Together with his sister, he is the owner of the chocolate manufacturer Alfred Ritter GmbH & Co. KG, known for its chocolate brand Ritter Sport. It's a company that built its own combined power plant and will plant 1 Mill. trees to reduce CO2 emissions. Its goal is to be 100% climate compensated latest in 2022. Moreover the company is winner of the sustainability award 2018 in Germany.
Jörg Andreas Krüger - Member of the Executive Committee of WWF
Since July 2017, Jörg-Andreas Krüger, member of the Executive Committee of WWF Germany, has been responsible for WWF's work on reducing the ecological footprint. His work focuses on the development and implementation of policy strategies for energy, climate and agricultural policy, for the protection and conservation of forests and freshwater ecosystems, as well as work in markets and cooperation with companies.
Benjamin Adrion - Founder of Viva con Agua
Benjamin Adrion, former football player at FC St. Pauli, joins a training camp in Cuba in 2005. During this camp, the idea comes up of supporting a project, in which kindergartens in Havana are supplied with drinking water dispensers. In 2006, Adrion founded Viva con Agua de Sankt Pauli e.V., a non-profit association that has meanwhile developed into an international network and has already given three million people worldwide access to clean drinking water.
Prof. Riccardo Valentini - Euro-Med Centre for Climate Change Director and IPCC Member
Riccardo Valentini, Professor at University of Tuscia, is Director of the Division of Climate Impact at the Euro-Mediterranean Center on Climate Changes. He received the 2007 Nobel Peace Price, with his team, for activities within the Intergovernmental Panel on Climate Change (IPCC). He is a pioneer in research that is relative to the role of agricultural-forest systems in climate change and the greenhouse effect.
PD Dr. med. Thomas Ellrott - Scientist and non-fiction author
Dr. Thomas Ellrott is a German scientist and author. He is a medical doctor and has been the head of the Institute for Nutrition and Psychology at the Georg-August-University Göttingen since 2007. Thomas Ellrott also manages the German Society for Nutrition (DGE) in the state of Lower Saxony. The central field of his work is interdisciplinary research into the various determinants of eating behaviour.
Irene Mia - Global Editorial Director The Economist Intelligence Unit
Irene Mia is Global Editorial Director at the Economist Intelligence Unit's thought leadership division. In her role, she is responsible for leading and growing the Thought Leadership business globally according to the Economist Group's standards of editorial quality, creativity and independence. She also develops and oversees large global client relationships from an editorial perspective, delivering high quality content.
Tanja von Uslar-Gleichen - Coordinator for Sustainable Development
Tania von Uslar-Gleichen took up position as Federal Foreign Office Director for Human Rights, International Development and Social Affairs in September 2018. Not least in light of Germany's foreign policy priorities as non-permanent member of the UN Security Council in 2019/2020 she focusses especially on UNSC Res. 1325 and the Women, Peace and Security agenda.
Marianus von Hoersten - Global Young Chef 2017
Marianus v. Hörsten won the title Best Young Chef in the world in 2017 and the Next Chef Award in 2018. He is famous for his unconventional food concepts. 2018 he launched his cooking start-up Tabula Rasa which brings together curious food lovers in Hamburg. This restaurant was set up as a pop up concept reaching especially young and modern food enthusiasts.
Holger Stromberg - German TV Chef
Holger Stromberg, is a German celebrity chef. At the age of 23 in 1994, he gained his first Michelin star whilst head chef at the restaurant Goldschmieding in Castrop-Rauxel, making him Germany's youngest Michelin starred chef. Nowadays he pursues the goal to convey healthy and enjoyable nutrition to as many people as possible through his cookbooks and various media appearances.
Pietro Leemann - Swiss starred Chef
Pietro Leemann is the first Chef in Europe to receive, in 1996, the Michelin Star for Vegetarian Restaurant: "Joia" located in Milan. This Chef wants to do something different. Strong of the concept that "we are what we eat" and of the spiritual power of the food he is daily focused in creating a global harmony of tastes with full respect for the nature and its cycles.
Davide Oldani - Italian starred chef
The Italian starred Chef Davide Oldani, creator of Cucina POP - high quality and accessibility - opened his restaurant D'O, in 2003, in his hometown of Cornaredo, near Milan. One year after opening, the world's most authoritative food guides counted him amongst the greatest chefs of contemporary Italian cuisine.
Felicitas Then - German journalist and TV chef
Felicitas Then, a former journalist, is a well-known German television chef. After the rather accidental, but very successful participation in various TV cooking formats and finally the victory in the first "The Taste" season, she decided to quit her job as a journalist and devote herself entirely to her passion.
The ZNU is an action-oriented research institute in the Faculty of Economics at the University of Witten/Herdecke. As a sustainability initiative of business and science, they work in the fields of research, science, further education and conferences to make sustainability tangible for managers of today and tomorrow and to inspire them for the opportunities of sustainable corporate management.
Paolo Barilla, Deputy Chairman of the Barilla Group, was born in Milan in April 1961. In 1991, he began his career in the family Company at Barilla France, a subsidiary of the Group. In 1994, he was appointed Deputy Chairman of the Barilla Group, a role he still holds today. He also served as CEO from 1999 to 2000. Since 2010, the year in which he was appointed Chairman of the newly formed Italian Association of Confectionery and Pasta Industries (AIDEPI), Paolo Barilla has held numerous positions in associations. In 2014, he became Deputy Chairman of the Barilla Center for Food & Nutrition Foundation. In October 2016, he was elected Chairman of the International Pasta Organization (IPO). From March 2017 to December 2018, he was the Chairman of the Italian Food Association (Unione Italiana Food), and since 1 January 2019, he has taken on the role of Deputy Vice-Chairman.
Claus Butterwegge - President Region Central Europe at Barilla
"Claus Butterwegge, President Central Europe, was born in Paderborn in May 1962. After graduating with a degree in business administration, the current Barilla Managing Director gained experience in various national/international sales and marketing management functions - for example at the US company Procter & Gamble and at the French Danone Group. He joined Barilla in 2004 as Managing Director Sales. In 2006 Claus Butterwegge was appointed Managing Director for Germany and Austria. Later, Switzerland and the Netherlands were added to his area of responsibility. Since January 2018 he - as Barilla President Central Europe - has been in charge of Germany, Poland, Switzerland and Austria. Claus Butterwegge is part of the global leadership team of the Barilla Group and reports directly to CEO Claudio Colzani."
H.E. Luigi Mattiolo, currently Italian Ambassador to Germany, was born in Rome in 1957. After his degree in Political Science (University of Rome, 1980), he joins the Italian Foreign Service in 1981 and serves at the Directorate-General for Immigration and Social Affairs of the Italian Ministry of Foreign Affair until 1983. Between 1983 and 1992 he serves at the Italian Embassies in Moscow, Bern and Belgrade. When he comes back to Rome, he is appointed Deputy Diplomatic Advisor of the Italian Prime Minister (1993-1994). He also worked in Brussells, first at the Secretariat of the European Union (1995 – 1997), then at the Permanent Representation of Italy to the European Union. Between 2001 and 2004, Luigi Mattiolo serves at the Permanent Representation of Italy to the United Nations in New York and afterwards he becomes Deputy Permanent Representative of Italy to the NATO. His first experience as Italian Ambassador is in Israel (2008 – 2012); after this mandate, he is appointed Director-General for the European Union at the Ministry of Foreign Affairs (2012 – 2015). Before coming to Berlin, Luigi Mattiolo has also been Ambassador of Italy to Turkey (2015-2018).
What you need to know
In September 2015, the 193 member states of the United Nations defined and signed the Agenda 2030 for Sustainable Development, with the purpose of eradicating poverty, combating inequality and providing a global response to climate change. Many of these challenges are closely linked to our current food models, characterised by production, distribution and consumption systems that are not always sustainable. The 17 macro-goals, known as SDGs, offer guidance as we embark on our journey to contribute to positive change. While Insieme Day will focus on working together to find solutions, we would like to share with you some insights on Barilla's progress so far. This is a journey and we look forward to continuing it with your collaboration and partnership.



CLICK HERE FOR MORE DETAILS ON BARILLA GROUP
Wasa believes that stepping up for the planet by reducing our carbon footprint and becoming CO2 compensated is the right thing to do. Visit the website to find out how Wasa is making itself strong for our planet.
The BCFN Foundation is a multidisciplinary and independent think tank that analyses the economic, scientific, social and environmental factors about food.
Read this 1-page fact sheet to get acquainted with Barilla, an Italian-owned food company established in 1877.
Barilla presents its new sustainability report with almost EUR one billion investments over five years to follow the 'Good For You, Good For The Planet' mission. Download for key highlights.
See the highlights of our progress over the last year, from positive change in the nutritional profile of our products to guaranteed responsible production process.
The Barilla Group iPhone App that shows the Purpose of the Group "Good for You, Good for the Planet" and the key achievements of the 2018 Sustainability Report. Available on iTunes.
Read the full report, featuring interviews with our most senior global leadership.
Barilla contributes with the "Good for You" commitment by promoting everyone's health and wellbeing at all ages and ensuring the development of sustainable production and consumption models.
"Good for You, Good for the Planet" is the strategy adopted by Barilla to give its contribution to the achievement of the Sustainable Development Goals (SDGs) of the Agenda 2030 of the United Nations. Learn more about the Key Sustainable Development Goals Barilla contributes with the "Good for the Planet" commitment.
Contact
Email
How to get there
ADDRESS
Italian Embassy
Tiergartenstr. 22
10785 Berlin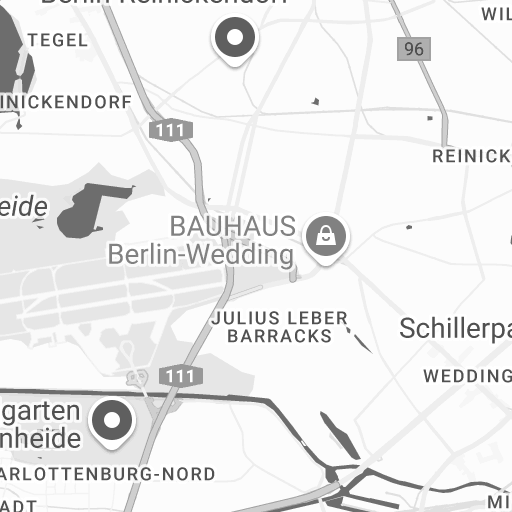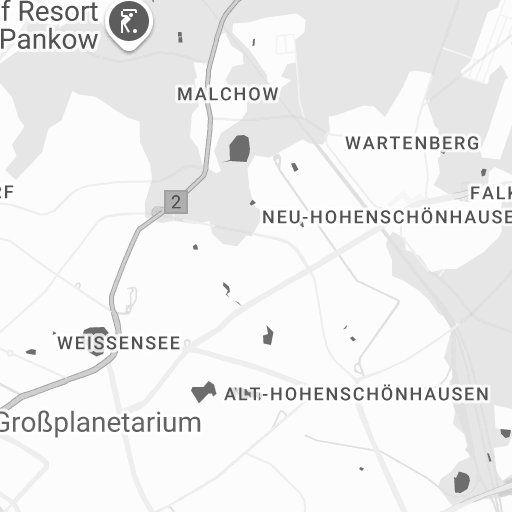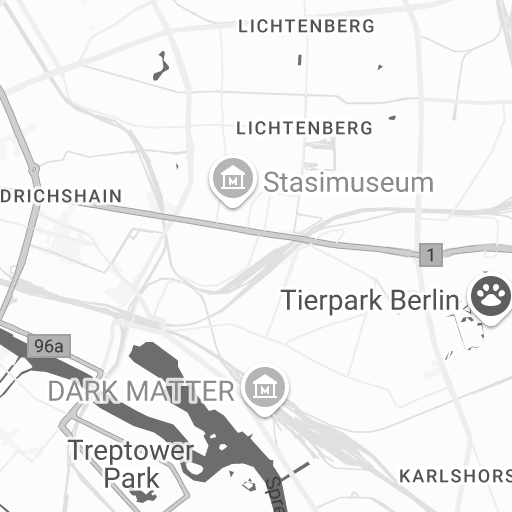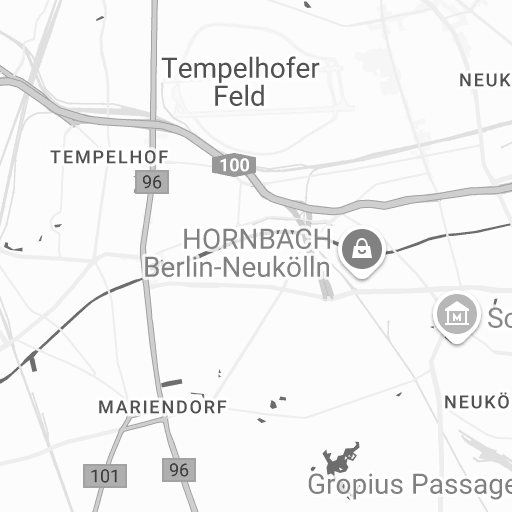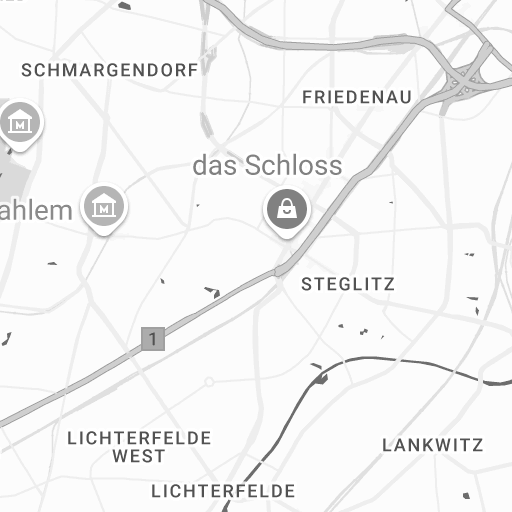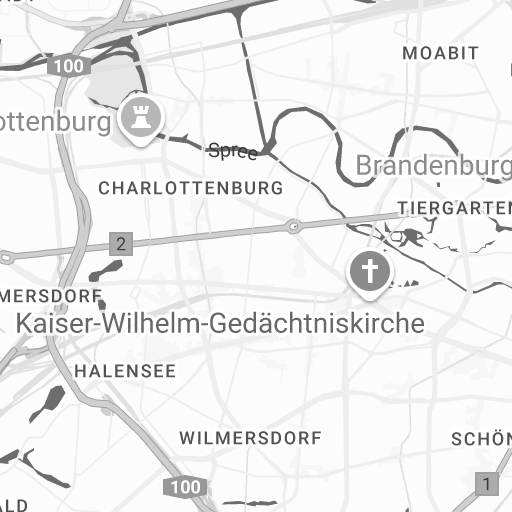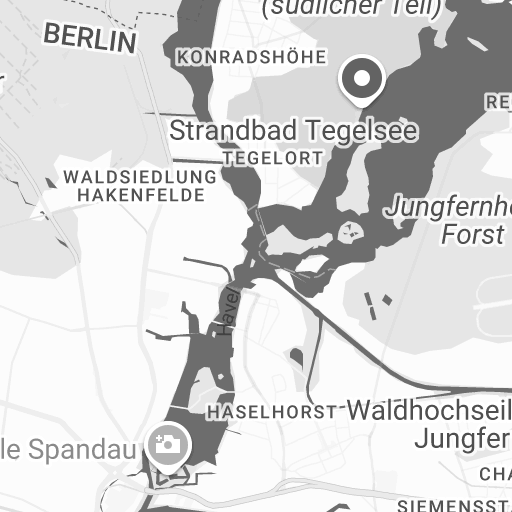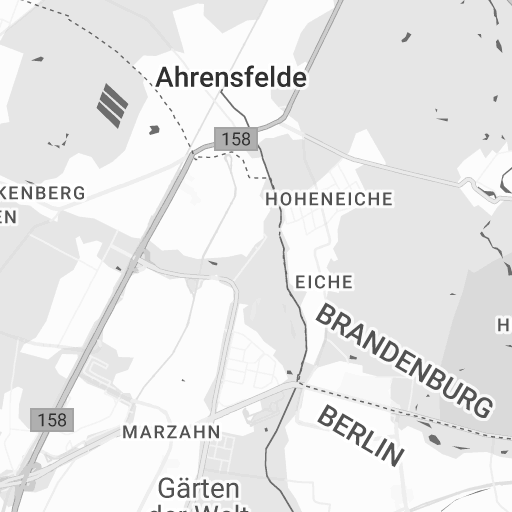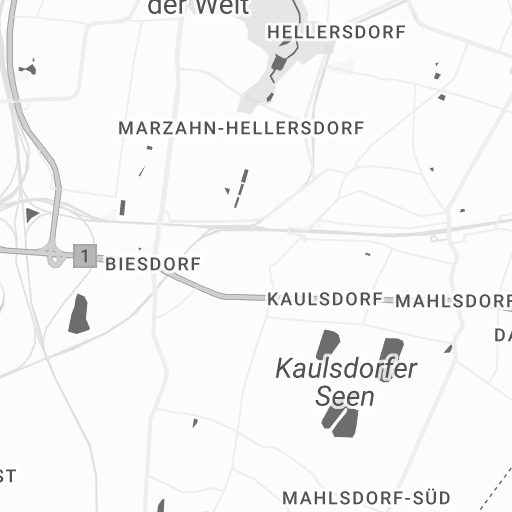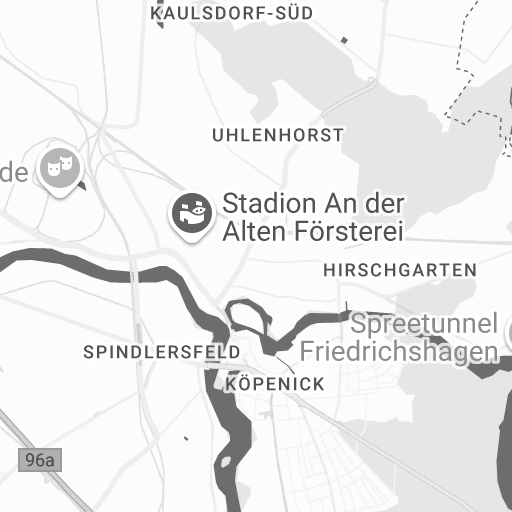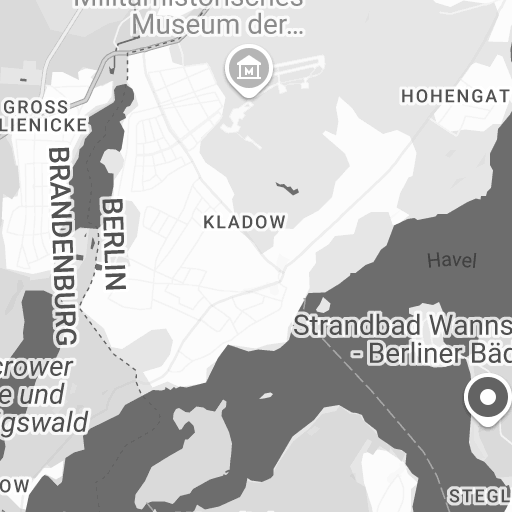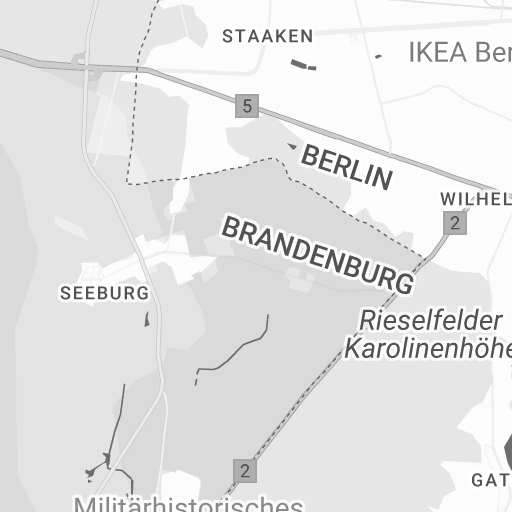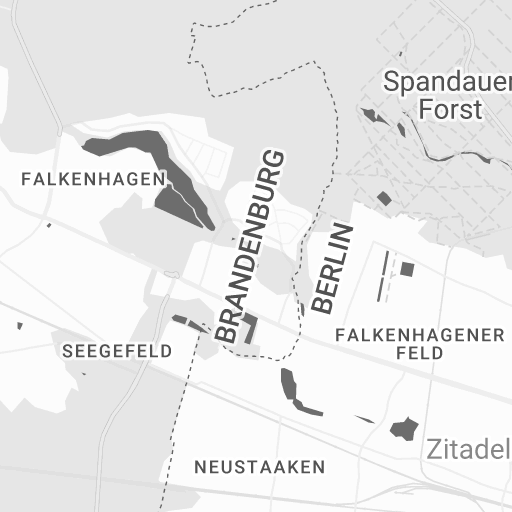 Map data ©2019 GeoBasis-DE/BKG (©2009)
The address of the Italian embassy is Tiergartenstr. 22, 10785 Berlin. We kindly ask you to use public transport if possible. The bus stop Tiergartenstr. is in immediate proximity of the Embassy and can be easily reached by bus line 200 via Varian-Fry-Str. near Potsdamer Platz station and Zoologischer Garten station. Public parking spaces near the embassy are limited. In addition, the embassy is within 20 minutes walking distance of the Scandic Hotel at Potsdamer Platz.