JUNE 11, 2018 | SINGAPORE
FOR MORE INFORMATION, PLEASE CONTACT:
Info-SG@Barilla.com OR Rachel Ho at +65 9648 6423
Expertise. Influence. Creativity.
Making Change Together
Barilla has been making pasta for four generations. For us, food is not just food for function's sake. It is about enjoyment, connection, energy, well-being and respect for both humanity and the earth. As a family-owned, leading global food company, we believe it is imperative to advocate, promote and defend these values and commit to caring for people and the environment. We call this value-system "Good for You, Good for the Planet" and it is incorporated into everything we do and how we operate every day.
Barilla's philosophy is based on the Mediterranean lifestyle, which celebrates simple, honest goodness and careful balance in all things. So we share only the food we would choose to nourish our own children. We treat the planet like it's our own backyard. We look for chances to make life better for our neighborhoods. And most of all, we take care of each other.
Therefore, we commit to:
Providing the kind of food we'd feed our own family—good, safe, and nutritionally-balanced products in line with the Mediterranean Diet (GOOD FOR YOU);
Promoting sourcing and production practices that treat our planet like our own backyard, by acting responsibly and sustainably throughout our supply chain (GOOD FOR THE PLANET);
Inspiring, empowering, and supporting the communities that make up our most immediate family, through nutrition education and by bringing nutritious options to those in need (GOOD FOR COMMUNITIES).
what is Insieme Day?
We know how to make pasta really well. We use our passion, artistry, expertise and ingenuity to deliver the best quality food to people's tables all around the world. How can we use these skills to affect positive change and contribute to a better food system?
That's where you come in.
Insieme in Italian, means "together", and is a critical element in how we need to solve urgent problems in today's food system. As a global food business leader, we are compelled to understand these issues in order to help the people and communities we serve and fulfill our role as a global citizen.
Our time together will include panels, discussions and a working session, run in collaboration with our partners at Consumer Goods Forum. We hope that by bringing experts together, the company can learn more about these topics, understand how we can better engage with various stakeholders, determine how to bring industry leadership to improve agriculture and food, and, most importantly, develop compelling ways to move forward.
WHAT WE'LL ACT ON
As the global population increases, so do the struggles to increase food production – safely, sustainably and transparently. Access to healthy, fresh and whole foods is a widespread challenge, affecting communities across globe. Innovative solutions to food access issues are growing - particularly in urban areas that are far separated from farms or any hint of agricultural production. And while food access issues are becoming more prevalent, we are also in an era of boundless information and options, where transparency is of increasing importance to consumers. Knowing where your food has come from, how it was produced, who produced it and what the food and/or packaging contains is now considered standard. Everyone from government agencies, to businesses, to farmers, to NGOs are more accountable than ever before. All to answer: how do we improve our food systems?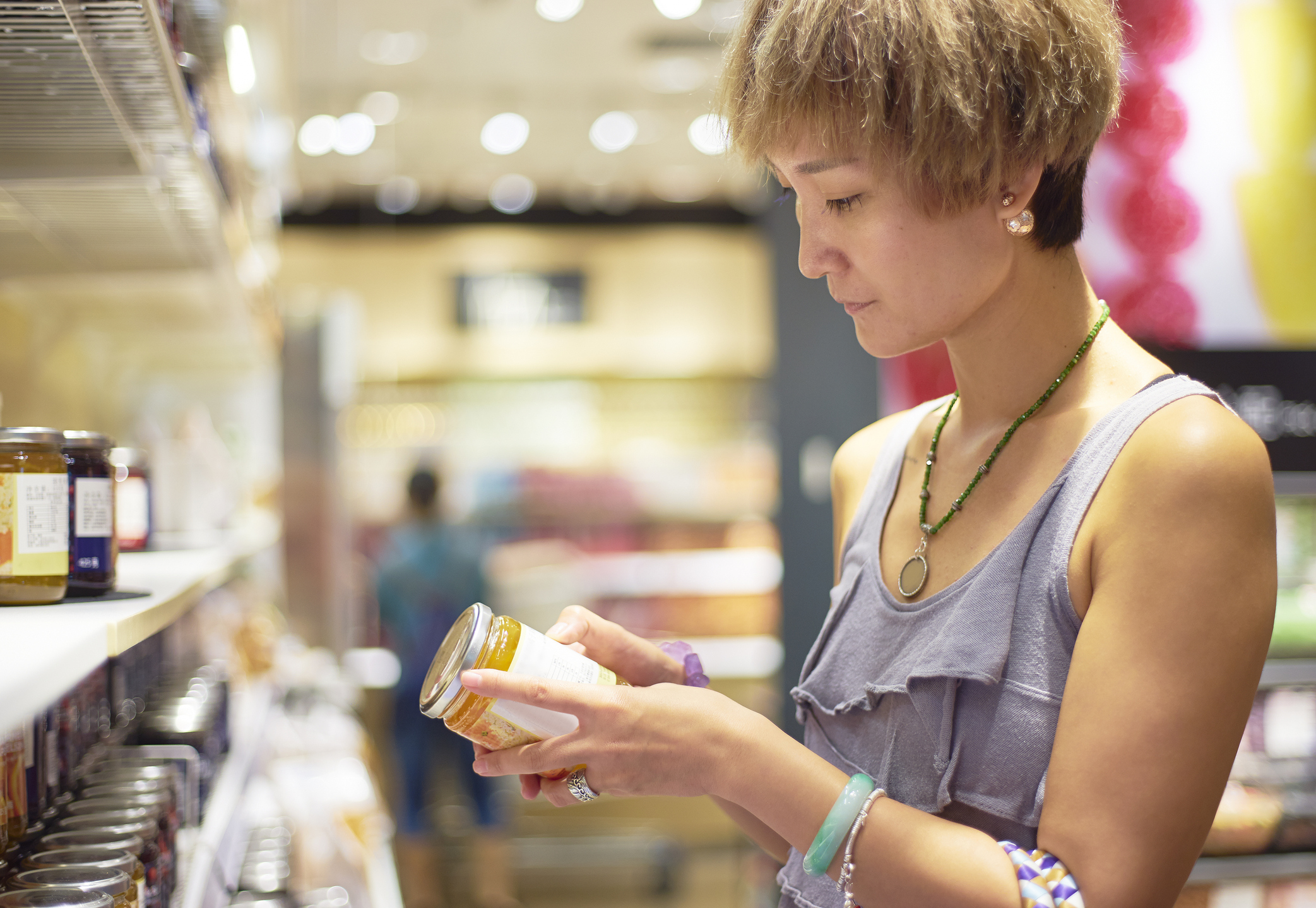 LISTEN. LEARN. GROW.
OUR TIME TOGETHER
Experience. Ideas. Impact.
speakers
TV Presenter, Journalist & Producer
Based in Singapore and with a strong understanding of Asian financial, economic, political, environmental and social issues, Rico Hizon is a widely recognized and experienced face of Asian business issues in the media industry.
Drawing on over 21 years in broadcast journalism in The Philippines, Hong Kong and Singapore, Rico is a highly seasoned moderator, interviewing business leaders on a daily basis, helping to interpret and understand key developments around Asia as they unfold. Mr. Hizon's focus is on squarely on Asian business issues, capital markets, banking and finance, real estate, investment and corporate developments, reporting on the latest business and financial issues impacting the region. His recent reports have also taken him to Hong Kong, Indonesia, Japan, South Korea, Thailand, Malaysia and the Philippines.
Director, Global Innovation Alliance Programme Office
Economic Development Board
Mr. Chan graduated with a Bachelor of Science in Biomedical Engineering from Brown University, and a Master of Science in Bioengineering from Stanford University. He furthered his education journey with the Master degree of Business Administration at MIT Sloan School of Management.
Chan is currently holding two positions as the Director (Consumer Businesses) and Director (Global Innovation Alliance Programme Office) at Singapore Economic Development Board.
Prior to this role, he has worked on certain different positions at EDB, starting his career since 2005.
Chan is also the author of some articles published on The Business Times, The Straits Times and EDB's official website, discussing the Silver Economy Business Opportunities in Singapore.
Director, Food & Nutrition at Biomedical Research Council
Agency for Science, Technology & Research (A*STAR)
Ralph Graichen is currently Director, Food and Nutrition, Biomedical Research Council (BMRC) of the Agency for Science, Technology and Research (A*STAR), Singapore. In his current position with A*STAR, Ralph is working with strategic partners to administer and develop new initiatives and programmes in the research areas of food and nutrition. He has a co-appointment as Adjunct Associate Professor with Nanyang Technological University, School of Chemical & Biomedical Engineering. He also sits on the advisory panel of the Food Innovation & Resource Centre, Singapore Polytechnic as well as multiple grant review committees.
Ralph has over 12 years of experience in the local and global biomedical and nutrition industry. He was previously Research Operations Manager for Abbott Nutrition in Asia, establishing the R&D infrastructure and managing the research portfolio for Asia.
Global Food Safety Consultant
Former Scientist at World Health Organisation
Gerald Moy recently retired as a staff scientist with the Programme of Food Safety at World Health Organisation in Geneva, Switzerland. He has played a key role in exposure assessment and risk characterisation of chemicals in food, including food additives, pesticide and animal drug residues, environmental contaminants and naturally occurring toxins. Dr. Moy served as the Manager of the GEMS/Food Programme, which has established a global database for food contamination and which develops and applies exposure assessment methodologies for chemicals in food, particularly pesticide residues.
Gerald is the author of numerous articles and publications. He most recently completed chapters for two books. One chapter, entitled "The Role of National Governments and International Agencies in the Risk Analysis of Mycotoxins" was published in Mycotoxins in Agriculture and Food Safety, Marcel Dekker, New York. The other chapter, "Codex Standards for Pesticide Residues" was published in International Standards for Food Safety, Aspen Publishers, Gaithersburg, Maryland. His latest publication, "Healthy Marketplaces: An Approach for Ensuring Food Safety and Environmental Health" appeared in the Journal of Food Control. and Life Sciences in New York where he was an Institute for African Development Fellow.
Christiani JeyaKumar Henry
Director of Clinical Nutrition Sciences
Agency for Science, Technology & Research (A*STAR)
Christiani Jeyakumar Henry, trained as a food scientist, played a key role in the development and launch of the UK's first dedicated Functional Food Centre. He was Head of Food Sciences and Nutrition at Oxford Brookes University, and Director of the Functional Food Centre in Oxford, and served on committees including the UK Committee on Medical Aspects of Food & Nutrition Policy (COMA) panel on novel foods, the UK Food Standards Agency and the General Advisory Committee on Science (GACS) of the Food Standard Agency (FSA). He also served as a panel member on the Department for International Development (DFID) health & population research committee.
He was a member of the recent Joint FAO/WHO consultation on fats and fatty acids in human nutrition and has also acted as a consultant to the FAO, WHO and UNICEF, and to global food companies on aspects of food product development with special reference to Nutrition. His major research interests are in Energy Regulation, Functional Foods, Obesity, Glycaemic Index, Energy and Protein Metabolism and Nutrition in the Elderly.
Executive Director
Food Industry Asia
Matt Kovac is a seasoned corporate affairs professional with more than 18 years of experience specialising in stakeholder relations, policy analysis, government relations and journalism.
He drives the establishment of multi-stakeholder platforms and capacity building projects on areas related to health and nutrition, food security, trade liberalisation and regulatory harmonisation. This is done through forging sustainable partnerships with a variety of government agencies, regulators, academia, NGOs and IGOs.
He holds an MBA at the UK's Lancaster University Management School.
Lead Agricultural Economist
World Bank
Steven Jaffee is a Lead Agricultural Economist with the World Bank's Agriculture Global Practice. His research, policy and investment project work over twenty-six years at the World Bank has spanned many themes including food security, food safety, agricultural risk management, agricultural policy, value chain development, and trade and standards compliance. He has extensive field experience in Africa and Southeast Asia.
In recent years, he has co-led major (East/Southeast Asia) regional research projects on rice and food security, agricultural pollution, agri-food system transformation, and agri-environmental measures in export industries.
He is currently coordinating a global study aiming to strengthen the economic case for public investment in food safety in low and middle income countries. He has a BA from the University of Pennsylvania and a DPhil in agricultural economics from Oxford University.
Food Industry Liaison
National Heart Foundation of Australia
Elizabeth Joldeski is the food industry liaison for the Victorian Division of the National Heart Foundation of Australia on an innovative salt reduction project in conjunction with the Victorian Salt Reduction Partnership.
She is developing close relationships with food manufacturers large and small including major supermarkets in Australia to encourage and inspire them to develop healthier products for the Australian population with a focus on reducing sodium.
Prior to joining the Heart Foundation, Elizabeth served in senior management roles managing government relations and stakeholder engagement functions across a number of major health and wellbeing organisations including The Good Foundation and Jamie Oliver's Ministry of Food, the Red Cross Blood Service and developed a landmark international health engagement strategy for the Victorian Department of Health.
Director, Asia
Forum for the Future
Ariel is motivated by the ability of designers and entrepreneurs to innovate new products and services based not just on past successes, but on future possibilities and preferred future outcomes.
Her foray into the overlap of design, business and sustainability began formally at Bainbridge Graduate Institute, a pioneering MBA program that integrates sustainability into every course. Since then, she has worked at Saatchi and Saatchi S to design and deliver sustainability programs with companies such as WalMart, NBC Universal, Duke Energy and Procter and Gamble and at the collaborative strategy and design firm, Helsinki Group. In New York, she was an adjunct faculty at Parson's New School in a program that integrated design thinking, systems thinking, urban policy and environmental science.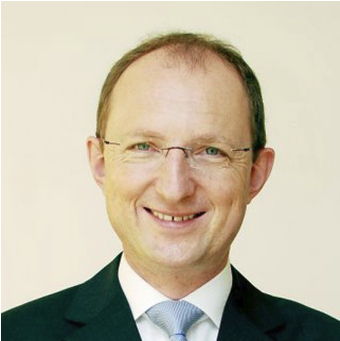 Chief Customer Officer
Unilever
Gerald Kühr is the Chief Customer Officer for Unilever and is responsible for C-level strategic relationships with their biggest customers, and the strategic development of their sales function across the world - leading over 100,000 people.
He joined Unilever since 2010 as the SVP European Customer Development. Prior to working at Unilever, he was a principal at Bain & Company, working under the European FMCG & Retail practice with a focus on Sales, Marketing and Organisation.
Gerald holds an MBA in Marketing and Controlling at Linz University.
Chief Executive Officer
ibn360
Regina has more than 30 years' experience leading development and health programmes in emerging markets. She began her career with the Red Cross and Red Crescent, leading major relief operations in Africa and Eastern Europe. She then moved into development, implementing programmes to improve nutrition through public-private initiatives. From 2005 to 2015 she worked for the Global Alliance for Improved Nutrition (GAIN), where she directed the organisation's global nutrition programmes before heading its office in Singapore. She is also a Member of the Advisory Board for Syngenta's Rice Bowl Index, which monitors food security in Asia. She is a Fulbright Scholar and holds an MSc in International Nutrition from Michigan State University, USA and a Doctorate from the University of Bonn, Germany.
Chief Executive Officer
WaBi/Walimai
Alex Busarov is the founder and CEO of Walimai. He developed anti-counterfeiting technology for consumer goods: cosmetics, pharmaceuticals and alcoholic beverages.
Before Walimai, Alex implemented projects in corporate strategy, operational and organisational transformations, due diligence, mergers and acquisitions at McKinsey & Company. His clients were from Europe, Middle East and South Asia in various industries including energy sector, oil & gas, biotechnologies, financial services, chemicals, transportation and logistics, education and the public sector.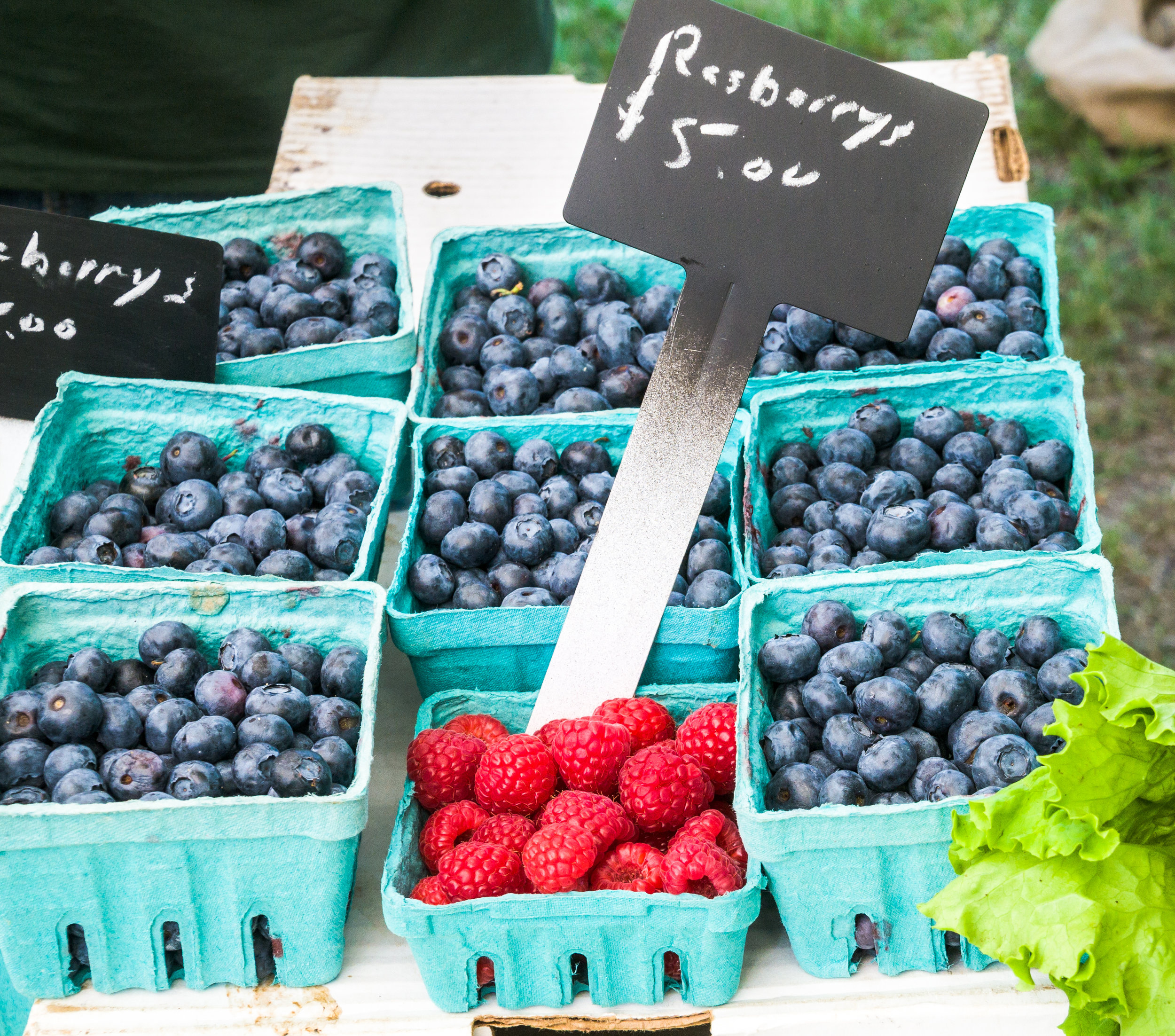 Experience. ideas. impact.
PartnerS
The Consumer Goods Forum (CGF) brings consumer goods retailers and manufacturers together globally. The CEO-led organisation helps the world's retailers and consumer goods manufacturers to collaborate, alongside other key stakeholders, to secure consumer trust and drive positive change, including greater efficiency. With its global reach, CEO leadership and focus on retailer-manufacturer collaboration, CGF is in a unique position to drive positive change and efficiency across the consumer goods industry and around the world for the benefit of both people and the planet, as well as the businesses, ensuring better lives through better business.
Health & Wellness Director
The Consumer Goods Forum
Sharon Bligh is the Director, Health & Wellness Pillar at The Consumer Goods Forum and is responsible for driving the health and wellness agenda of the leading global platform for the consumer goods industry. Through its pre-eminent and collaborative network engaged through corporate membership, she works towards empowering consumers to make the right decisions and helps them to adopt healthier lifestyles.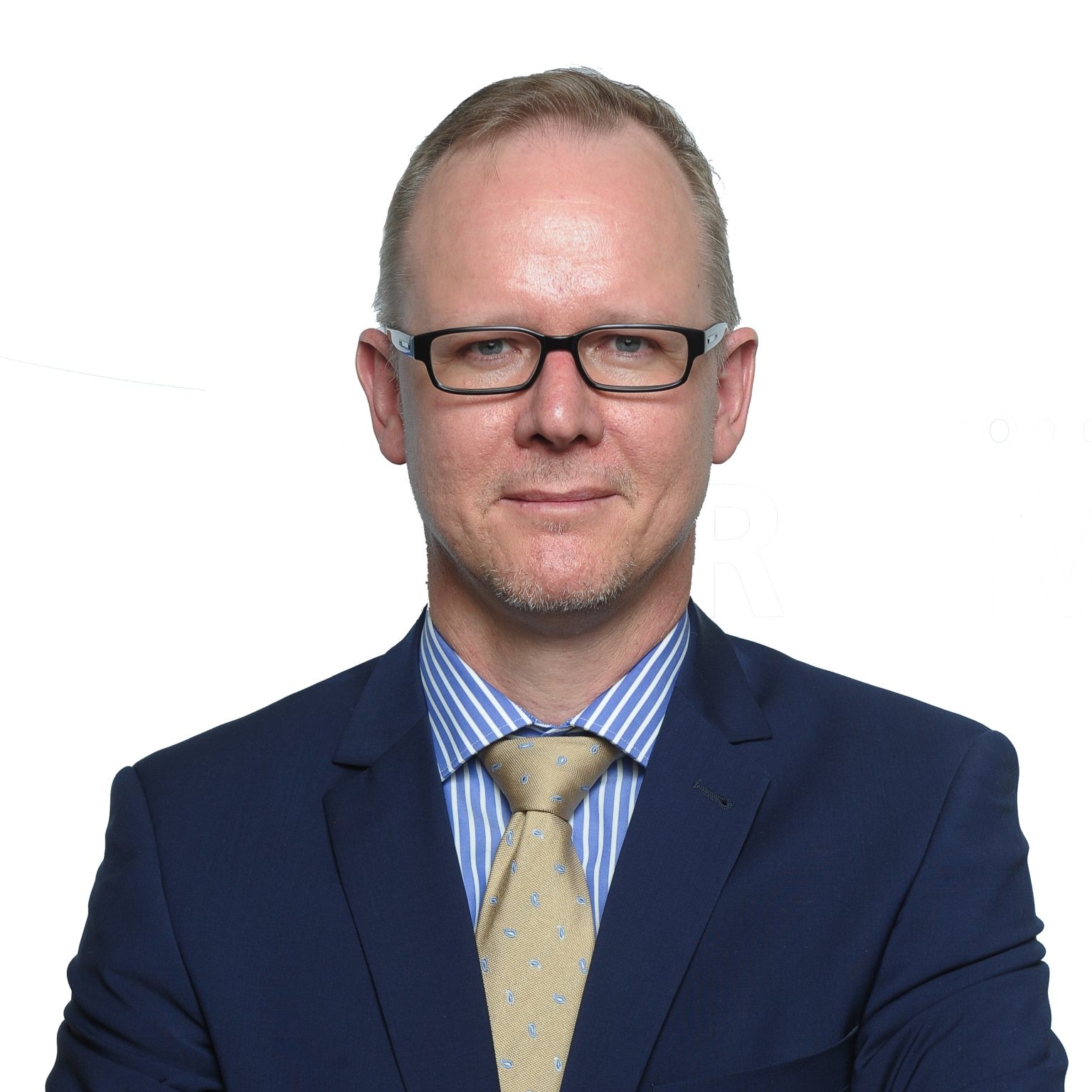 End-to-End Value Chain Director
The Consumer Goods Forum
Rüediger Hagedorn has been responsible for executing collaborative value chain projects for The Consumer Goods Forum, based in Paris, France, since 2009. His management of cross-cultural working groups sees him working across pre-competitive collaboration and cover industry relevant topics that require global scaling. His portfolio includes topics like the physical internet, modularisation of packaging, future value networks, internet of things, interoperability of systems, smart contracts and consumer data privacy.
Prior to joining The Consumer Goods Forum, Rüediger gathered experience in start-ups, medium-sized companies as well as multinational enterprises like L'Oréal (personal care) and Roche Diagnostics (biotechnology). He occupied multiple positions, both as vice president and on operational level in consultancy, supply chain management, international business analysis and global standards development.
Environmental Sustainability Director
The Consumer Goods Forum
Ignacio leads the CGF's Sustainability team that aims to position the consumer goods industry as a leader in protecting against climate change and reducing waste. He is responsible for ensuring high quality, efficient strategic leadership and administrative support to CGF's Sustainability agenda. Ignacio has more than 15 years' experience in advising business on the practical, strategic, and commercial opportunities and risks of sustainability.
Prior to his current role, Ignacio worked as Founder & Principal Consultant at Accipiter, a sustainability advisory service where he helped SMEs working in international markets to create strategic sustainability roadmaps. His past experience also includes senior roles at Anglo American PIC., BP Alternative Energy and McDonald's.
Commitment. Passion. Motivation.
your hosts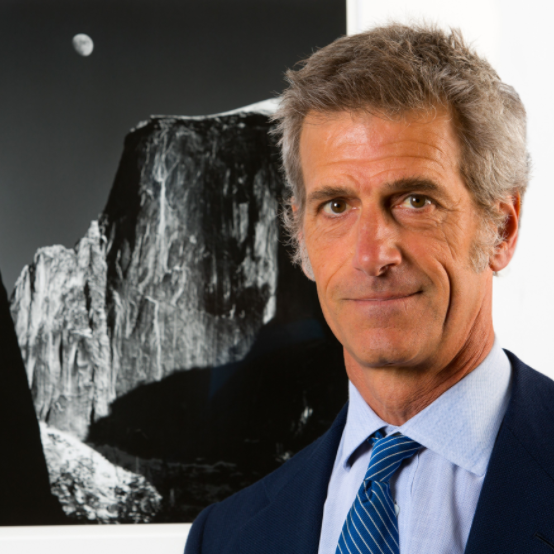 Chairman
Barilla Group
Guido started his career in the Sales Department of Barilla France, a subsidiary of the family company. Following this training, he worked at several food companies in the United States.
Back in Parma, the headquarters of Barilla, he became a top manager in 1986, leading the international expansion of the Company. In 1988, he was appointed as Barilla Deputy Chairman.
Guido was named Group Chairman since 1993. In 2009, he also assumed the Chairman role at Barilla Center for Food & Nutrition, now BCFN Foundation.
President of Asia, Africa, Australia
Barilla Group
Federico is based in Singapore and with his team, builds the appropriate Route to Market, communication and product proposition to bring Barilla purpose, products and experience in new markets. Federico brings 17 years of experience across a wide span of geographies. He started his career at Procter and Gamble serving in a variety of Finance and Accounting roles in Belgium, Italy and Switzerland, with experience in Business Partnering spanning from Marketing and Sales to Supply Chain to R&D.
He joined Barilla in Parma in 2009 and was in charge of Finance and Administration for the Bakery Business, looking after brands such as Mulino Bianco, Pavesi, Wasa and Harrys. As of 2012, he has been based in Singapore, first as CFO of the Asia, Africa and Australia Region, and then as President of the Region in 2015.
With great passion for travel and exploring new cultures, he and his team engage increasingly demanding populations in Asia and Africa in the wholesomeness of Mediterranean food and joyfulness of the Italian lifestyle as a key feature of better living and to make "Good for You, Good for the Planet" a pillar to build the business upon in new markets.
Chief Research Development & Quality Officer
Barilla Group
Victoria is a C-level R&D executive with a track record of delivering successful innovation and business growth to Fortune 50 food and beverage companies like Mars, Coca Cola, and more.
Victoria's hallmarks are vision, strategy and passion around innovation, which have seen her recognised with numerous global awards for innovation and creativity from PepsiCo, Kraft and SIAL, as well as international academia.
Throughout her career she has brought to the market well over $5 billion in product innovation and $3 billion in business transformations. Victoria has lived in more than 10 cities around the world, making her a global-minded leader.
Vice President Purchasing
Barilla Group
Luigi is the Vice President of Purchasing for Barilla Group. A veteran with Barilla, Luigi has been managing procurement in the group since 1987.
Luigi now manages the global spend for purchasing across categories and leads over 230 people globally.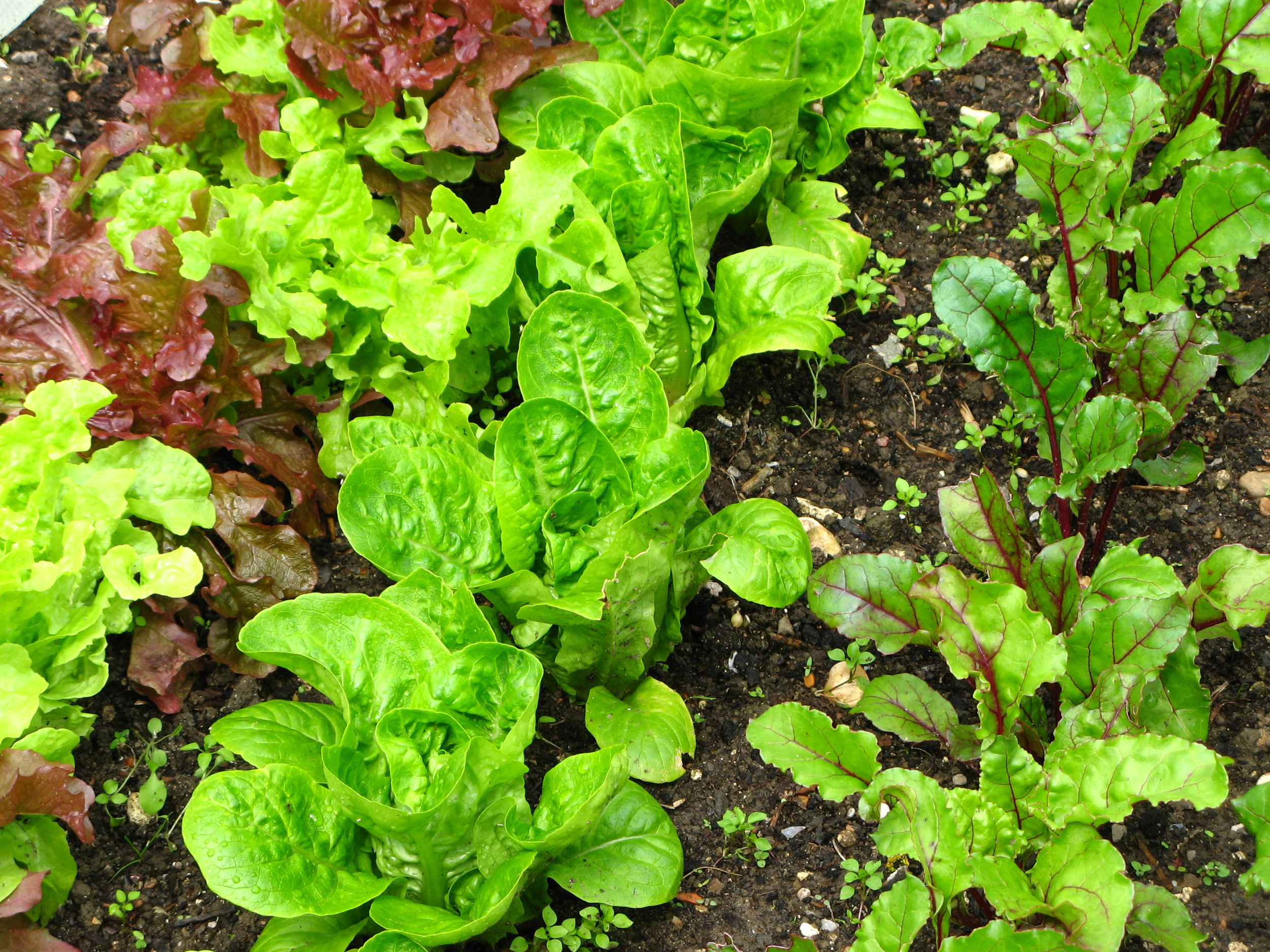 Preparation. Inspiration. COLLABORATION.
What you need to know
In September 2015, the 193 member states of the United Nations defined and signed the Agenda 2030 for Sustainable Development, with the purpose of eradicating poverty, combating inequality and providing a global response to climate change. Many of these challenges are closely linked to our current food models, characterised by production, distribution and consumption systems that are not always sustainable. The 17 macro-goals, known as SDGs, offer guidance as we embark on our journey to contribute to positive change. While Insieme Day will focus on working together to find solutions, we would like to share with you some insights on Barilla's progress so far. This is a journey and we look forward to continuing it with your collaboration and partnership.
MATERIALS PREPARATION IN PROGRESS. CHECK BACK FREQUENTLY FOR UPDATES.
BARILLA QUICK FACT SHEET
Read this 1-page fact sheet to get acquainted with Barilla, an Italian-owned food company established in 1877.
PRESS RELEASE: 2018 Good FOR YOU, GOOD FOR THE PLANET SUSTAINABILITY MISSION
Barilla presents its new sustainability report with almost EUR one billion investments over five years to follow the 'Good For You, Good For The Planet' mission. Download for key highlights.
2018 SUSTAINaBILITY REPORT HIGHLIGHTS
See the highlights of our progress over the last year, from positive change in the nutritional profile of our products to guaranteed responsible production process.
BARILLA SUSTAINABILITY APP
The Barilla Group iPhone App that shows the Purpose of the Group "Good for You, Good for the Planet" and the key achievements of the 2018 Sustainability Report. Available on iTunes.
2018 BARILLA SUSTAINABILITY REPORT
Read the full report, featuring interviews with our most senior global leadership.
BARILLA 2018 REPORT: GOOD FOR YOU
Barilla contributes with the "Good for You" commitment by promoting everyone's health and wellbeing at all ages and ensuring the development of sustainable production and consumption models.
BARILLA 2018 REPORT: GOOD FOR THE PLANET
"Good for You, Good for the Planet" is the strategy adopted by Barilla to give its contribution to the achievement of the Sustainable Development Goals (SDGs) of the Agenda 2030 of the United Nations. Learn more about the Key Sustainable Development Goals Barilla contributes with the "Good for the Planet" commitment.